Back in October, I, Nostra-Dan-us, made some wild and silly predictions for the upcoming 2019 NBA playoffs, that start tomorrow. I've taken off my ridiculous white afro and Jamaican accent, to go back over each and every single one, with my correction pen, and edit as I see fit.
Let's see how I did, shall we?
Western Conference
Golden State finishes first overall, and easily completes their first round sweep of the Portland Trailblazers Edit: Missed the opponent, but not bad. Warriors should still sweep. The NBA and it's fans are treated to an exciting end to the season, as the rest of the West elites spend their final games furiously jockeying for home court advantage in the playoffs Edit: More like cruising, but, I really don't know. Since by this point in the season, I was balls deep in some March Madness. Houston and OKC will fight for the second and third spots Edit: Swing and a miss, while Lakers and Utah race for four and five Edit: Strike two. Anyone of these teams can flip flop, as anyway you slice it, the end result will ultimately be:
#1 Golden State Warriors vs. #4/5 Los Angeles Lakers Edit: HAHA!
#2/3 Houston Rockets vs. #2/3 OKC Thunder Edit: OKC can still do this
Warriors vs. Lakers
The league gets what they have been dreaming about, ever since that fateful preseason game in October, which shattered preseason viewing records. The Warriors/Lakers series goes on to be the highest rated second round matchup of all time Edit: It may have been, with the Warriors having bested LeBron, once again, this time in six games Edit: What LeBron?; However, LeBron does give a performance for the ages in Game 3, furthering his case for a fifth NBA MVP Edit: That's never happening. You're retiring with four, LeBron, when he scores 13 of the Lakers' final 14 points of the fourth quarter (save a Lonzo Ball free throw Edit: Ball is shooting free throws worse than Wilt Chamberlain at this point. The only way he makes one is if over the summer, he practiced shooting them granny-style), collecting a win for the Lakers and a surprising 2-1 series lead. The scapegoat of the series will be Brandon Ingram, who, having played valiantly all regular season, smashes back to Earth against Kevin Durant and the reigning champions Edit: Ingram sat out the remainder of the season unfortunately, for blood clots. Draymond Green also gets Lance Stephenson ejected in Game 4 and suspended from playing in a crucial Game 5 at Oracle, which the Lakers lose badly.
Edit: The Lakers were an absolute mess this year. I had some hope of this prediction coming to fruition following the Christmas Day game, in which I initially thought the Lakers would be taken behind a woodshed. But, all of these hopes were dashed following the trade deadline.
Instead, the Warriors will most likely play the Rockets, which works out, since I still see the Warriors advancing.
Had the Lakers finished with the #2 or #3 seed, the league would have fought tooth and nail to place them in the Conference Finals against the Dubs. Oh well, maybe they get their way next season?
Edit: Once Kevin Durant and DeMarcus Cousins leave, nobody will care anymore.
Rockets vs. Thunder
I'm not sure who has home court advantage in this series, but the deciding game will be in Oklahoma City. All of the big games are in Oklahoma City (Lakers 2010, Warriors in 2016). We will have already seen the Rockets struggle mightily against their first round opponent, [insert Denver Edit: Nope, they've been better than anyone could have predicted or New Orleans Edit: How disappointing was this season for the Pelicans, considering just last year, they advanced to the second round? Do the Lakers really want Anthony Davis?], clearly missing Trevor Ariza's playoff heroics. And now without their starting point guard Chris Paul, who will not play past Game 2 of this series due to injury (just like every season), the team will look to Carmelo Anthony to pick up the slack Edit: Haha. In the Rockets final game in OKC, Melo shoots 2-15 for 5 points and no assists, Westbrook averages a triple-double for the series, and the Thunder advance to the Western Conference Finals.
Edit: Carmelo Anthony obviously didn't even make it a full month with the Rockets before they decided it was a dumb idea to sign him in the first place. The league observed this, and Melo is still currently jobless. It would have been funny to see what he could (couldn't) do in the playoffs again, but alas, we'll all be spared his antics for a year (hopefully more).
OKC will play Denver instead, with the Thunder moving on to the WCF (much like I predicted below)
Warriors vs. Thunder
The Warriors hold serve at home, surviving an epic performance from Westbrook when he becomes the first player in NBA history to record a 30/15/15 post-season triple-double. Up until this post-season, Kevin Durant had managed to avoid having to play his former teammate and city. With the series shifting back to OKC, the story now becomes "How will Kevin Durant handle the rabid Thunder crowd, that wants nothing more than to see his head on a stick?" The answer? Game 3 is Kevin Durant's highest scoring playoff game in his career, when he scorches the Thunder for 50 points. Adding further insult to injury, the Warriors surprisingly sweep the Thunder, in OKC, where Durant proudly basks in the grief of his unappreciative former fan base.
Edit: This still happens. I see the Warriors using a little hate to hit their stride, just in time for the Finals
Eastern Conference
Boston and Toronto flip flop, with Boston in the driver's seat for the entirety of their conference playoff run; However, this will not be the cakewalk everyone seems to think it will be. Milwaukee Edit: Boston is the fourth seed, battling it out with Indiana, who again lands at five Edit: Nice. Giannis Antetokounmpo leads his team past Indiana Edit: Detroit in a Game 7 at home Edit: Game 4 on the road, where Milwaukee fans go wild, and then quickly forget who he is again, making their "hero" wait outside for his celebration dinner. Boston completes their first round sweep Edit: Hard fought six game series of Cleveland Edit: Indiana, who are just happy to make the playoffs, so, don't bother breaking to them how terrible the rest of the conference is in allowing this reality to materialize Edit: The East was not that bad, honestly. Second seed Toronto Edit: Swish! and third seed Philly Edit: Nothing but net! also sweep their opponents, who are [insert trash], and [insert garbage], respectively Edit: Also correct!. Your Eastern Conference semi-finalists are:
#1 Boston Celtics vs. #4 Milwaukee Bucks Edit: Flip these seedings
#2 Toronto Raptors vs. #3 Philadelphia 76ers Edit: Nailed it
Boston Celtics vs. Milwaukee Bucks
Last season, the Boston Celtics barely squeaked by a Milwaukee team with a young Giannis entering his first season as a bonafide stud. And now, Giannis looks like this. One might come to the conclusion that Milwaukee finally gets over the hump, especially after the Greek Freak stuns the Celtics in Boston, netting that post-season triple-double he flirted with so much last season, and giving the Bucks a 1-0 series lead. But, just like a young Michael, just like a young LeBron, young Giannis is not yet ready to eclipse the Celtics Edit: He isn't?. These Celtics were also without Kyrie Irving and Gordon Hayward last season, and their presences have been felt all year long Edit: Yeah, they really weighed the rest of their team down. Kyrie will miss time during the regular season, sure, but this team has so many weapons and proved just how resilient they are in last year's playoffs. Tatum has a huge Game 7 Edit: No way this goes seven, recording 29/10/5, prompting a vow from Giannis to become an elite defender next season. Yikes.
Edit: When I wrote this post at the beginning of the season, even I thought I was gushing a bit too wildly about how great I believed Giannis Antetokounmpo was going to be. I'd like to say I managed to reign it in a bit, but then you'd probably call me a liar. To my credit, some (ESPN) barely had him registered as a MVP candidate.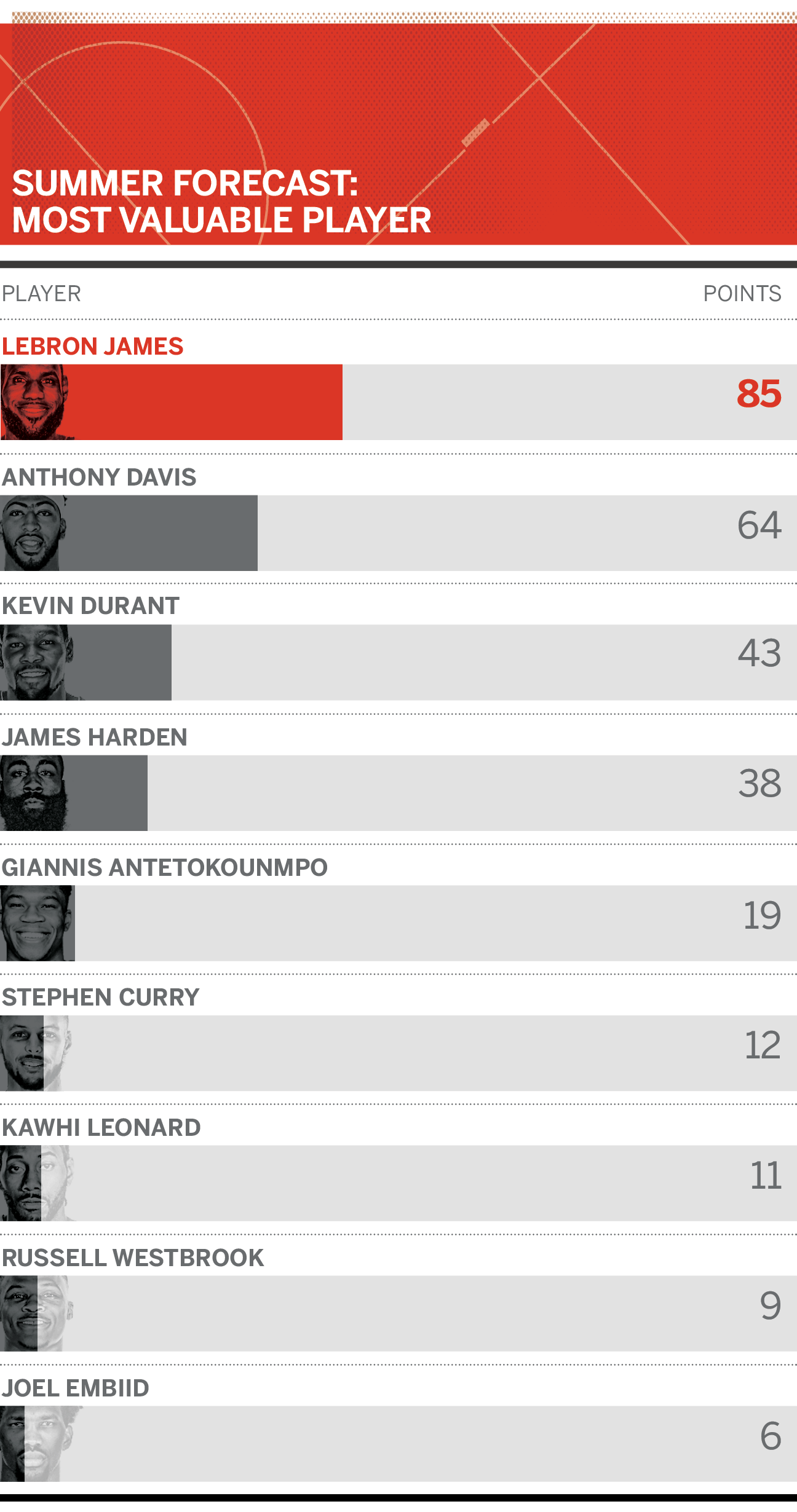 My point is, Giannis has definitely grown, beyond even the loftiest of expectations. And meanwhile, the Celtics have fallen apart. There is no way in Hell they escape their second round matchup with Milwaukee.
There will be no do-overs for Giannis the way there was with Jordan and James. Giannis is ready to send the Celtics packing now.
Toronto Raptors vs. Philadelphia 76ers
The Raptors in some ways Edit: Many ways are a better team this year and it shows during the regular season. After their first round shellacking of [insert trash], it becomes popular belief that Kawhi Leonard is a definite upgrade over DeMar DeRozan, and that the man who has historically held them back (LeBronto) now plays in the West. This series serves as yet another reminder, when Kawhi locks up Ben Simmons, taking away his passing lanes and daring him to become a shooter. In a must win Game 6 for the Raptors, Simmons finally obliges him, but his lone career attempt Edit: lone playoff attempt clangs off the left side of the rim. The Raptors close out the 76ers at home in seven, despite monster performances from Embiid, who destroys Edit: Still manages a good series a hapless Jonas Valanciunas Edit: A more than capable Marc Gasol, and collects a playoff high 22 rebounds in Game 7. Every game from the series will be decided by three points or less, making this the most entertaining series of this year's playoffs (even if more people tuned in to watch Warriors/Lakers Edit: Ugh, shut up!).
Two second round exits in a row to two different teams also spells doom for 76ers head coach Brett Brown, who will be terminated in the off-season Edit: Yes, he's gone.
Edit: What I didn't anticipate here was Jimmy Butler being moved from Minnesota to Philly. You want to see why Toronto defeats the 76ers? Look no further than Butler's actions on (and off) the court. Mark my words, they will be front and center. This guy is a jackass, and Philly will want nothing more to do with him after being bounced by the Raps.
Oh, Tobias Harris steps up BIG TIME in the playoffs. Embiid and Harris will be quite the two-man show, much to the chagrin of one Ben Simmons.
Boston Celtics vs. Toronto Raptors
It took a while, but the loss of reigning Coach of the Year Dwane Casey will finally be felt. Brad Stevens, this season's odds on winner for Coach of the Year, draws circles around… wait, who is the Raptors coach again? Nick Nurse? Holy shit… yeah, Brad Stevens fucking kills that guy Edit: It may not be Brad Stevens, but I still believe coaching will matter at some point this post-season. The series result, combined with the angry Toronto fan base and the franchise's over-willingness to appease Kawhi, prompt Toronto to terminate Nurse immediately following their season-ending Game 5 loss. Kyrie looks better than ever, averaging 25 points and 2 steals per contest, but is lost for the year in the series final game (again).
Edit: Raptors vs. Bucks will be a close one to call. The Raptors heated up right as they entered the playoffs, winning seven of their last eight games by an average of 15.28 points. Meanwhile, Milwaukee has been tops in the league.
I may have reigned in my expectations of Giannis at the beginning of the season, so, no more holding back now! Milwaukee is your 2019 Eastern Conference Champions!
2019 NBA Finals
Golden State, who are not only playing against a weakened Celtics team, also manage to cleanly incorporate Boogie Cousins into their lineup. Up until this series, when Cousins had a good game, it appeared to come at a cost to the Warriors, as he would often lead the team in scoring when they lost. In the sixth and final game of the series, Cousins will lead the charge, registering a 22/10/11 triple-double, nearly stealing the Finals MVP from Durant. Durant will be the constant for the Warriors all series, however, and is more than deserving of the award. He manhandles the Celtics to the tune of 32/10/7 with 1 steal and 2 blocks per contest, while also shooting his usual 50/40/90 in the Finals, easily securing his third straight Finals MVP.
The series is not without it's dramatics, as both Tatum and Hayward explode for a combined 55 points in a must-win Game 5 at Oracle, sending the series back to Boston, where the Celtics haven't lost since Game 1 of the semi-finals; However, the order will prove to be too tall, allowing the Warriors to become the second team in NBA history (joining the 1985 Los Angeles Lakers) to celebrate an NBA championship on the parquet floor in Boston.
Boy, I hope I'm wrong.
Edit: Well, I was.
So, now what? I must say the Bucks walloping of the Warriors in Oakland back in November is very moving. I would love nothing better than to see a team who lives and dies by the three be thwarted by a superstar who makes his living in the paint. It would be the kind of narrative that could finally change the minds of all these stupid analytic-based GM's and coaches. The NBA is a copycat league, and hopefully, the Bucks formula for winning would be one they'd all attempt to replicate.
Unfortunately, I fear the lights finally grow too bright for Giannis. Durant and Curry, who are no longer fazed by the big stage that is the Finals – and probably welcome a new challenge that isn't LeBron James finally – most likely still get this done. But, boy, I hope I'm wrong.
… Again.
Follow me on Twitter, for more of my hindsight corrections, as well as some other takes on the NBA post-season. And yes, I really do like to watch the Milwaukee Bucks – and Giannis – play basketball. Giannis is like a longer, more polished version of Zion, and I will be looking to him and his team to satisfy my basketball jones. Fingers crossed that they play until June.
Leave a comment and tell me where I was wrong again. What do you see happening in this year's NBA playoffs?